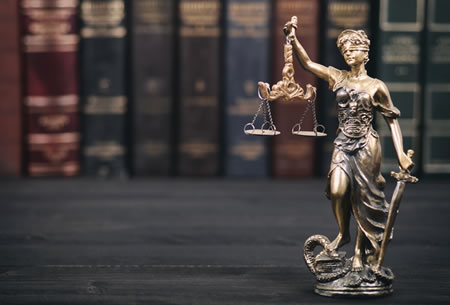 The gap between the needs of indigents and state subsidised legal services, or pro bono legal services, exists in all societies. Singapore is not an exception. Traditionally the state and legal fraternity have assumed the responsibility to bridge this gap. Law schools, on the other hand, have traditionally and culturally confined themselves to the academic instruction of the law.
As stakeholders of the justice system, we advocate a pro bono culture amongst law students through various pro bono programmes we have nurtured since 2007.
The Pro Bono Centre was established in 2013 in recognition of the Law School's strong commitment to pro bono.
We are deeply grateful for the generous financial support given by the RHT Rajan Menon Foundation. Under an MOU established in 2017, the RHT Rajan Menon Foundation contributes an annual sum towards the operational costs of the Pro Bono Centre.
The core values of the Pro Bono Centre are to:
Instil legal professionalism and social responsibility in law students towards indigents, disenfranchised communities etc

Facilitate access to justice via its campus legal clinics for indigents

Sensitise law students to social justice issues

Provide opportunities to law students to integrate and appreciate academic work with clinical experience

Demonstrate professional and community relevance in education beyond pedagogical relevance

Foster a deeper engagement in pro bono activities with other stakeholders of the justice system

 
All pro bono activities are managed and centralised under this Centre. Additionally the Centre will, inter alia, be responsible for the following activities:
running legal clinics at SMU;
organise and host programs to raise pro bono consciousness.
Since the inception of SMU, in service of humanity, SMU has required all students to perform community service as a graduating requirement. Students enrolled in the LLB program have to serve 80 hours by:
doing 80 hours of SILE approved pro bono work; or
doing the mandatory minimum of 20 hours of SILE approved pro bono work and the remaining hours in community service work offered by Centre for Social Responsibility (C4SR).
These pro bono hours will be counted after the completion of Term 2, Year One. Pro bono hours committed prior to the aforementioned period will not count towards the graduating requirement.
It must be noted that this is a graduating requirement and hence students who do not comply with this requirement will not graduate till compliance is achieved.
---
PURPOSE
It is our vision that by doing pro bono work, students will:
develop conception of the practice of law as a service vocation by instilling in them a desire to serve the community, thereby making them more likely to continue doing pro bono work later in their professional lives;
experience how the law works in real life:

through interaction with the SILE Pro Bono Core Agencies, the lawyers offering pro bono work and the indigents ;
by giving students an opportunity to apply what has been learnt in law school to real life situations, so as to enable them to appreciate the differences between theory and practice;

develop the knowledge, skills, ethics and professionalism to become better lawyers from training and professional development opportunities through pro bono activities.